This past weekend, 3 vans full of ITI students and a couple of staff members headed to Berlin for the "Marsche fur das Leben (March for Life)."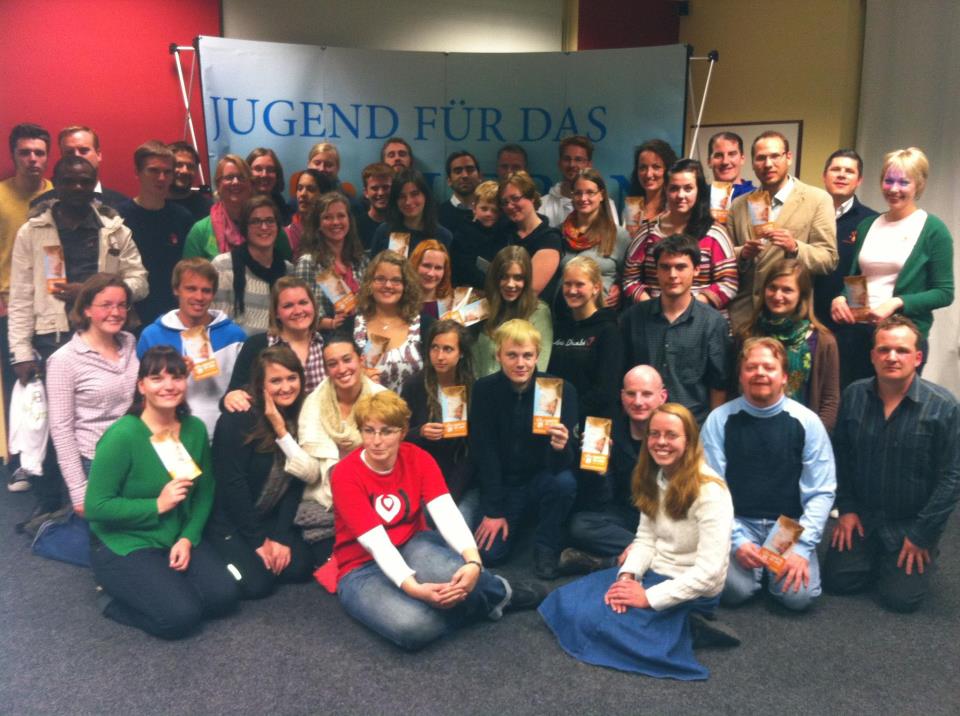 After a full day of driving, they were heartily welcomed in the city by Berlin's Youth for Life, and made their home for the weekend in one of the nicest European hostels anyone here has yet seen in their travels.
After Saturday morning's generous hostel breakfast, the students attended the opening speeches for a new pro-life research library in Berlin, after which they proceeded to the Office of the Federal Chancellor for an opening rally with entertainment and testimonies. From there, the marchers, armed with pro-life signs and silent prayer, walked 1.5km in the cold, windy Berlin weather to St. Hedgwig's Cathedral, where the event concluded with a prayer service followed by refreshments outside of the church.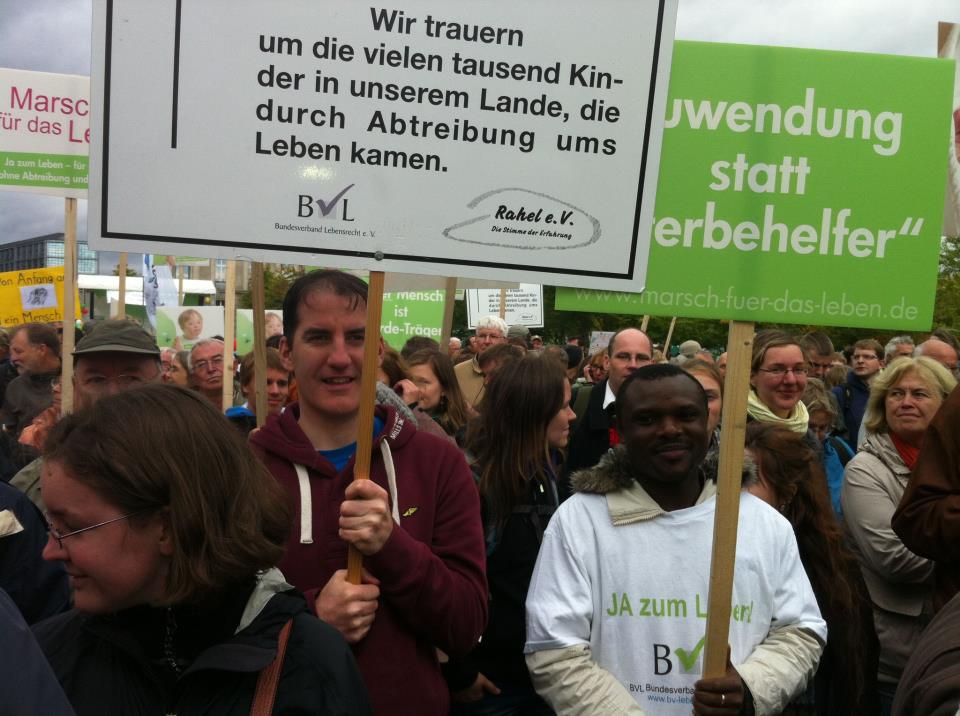 The modest police estimate of the marchers this year was 3,000 compared to last year's 2,000 (although we think this year's numbers felt higher than the estimate).  There were also enough protesters of the March—maybe 100 or so—to bring notable tension, but these were greatly outweighed by the marchers, who kept a remarkable calm (some of the protesters even commented to themselves, on joining the main group for a few moments, that it was "less stressful" with the marchers than the protesters!).  The event was kept peaceful and safe by the excellent Berlin police force.
Along with the opportunity to take part in Europe's expanding pro-life movement, the students were blessed with the chance to get to know both Youth for Life members and each other—including at a wonderful sponsored Russian lunch on Sunday after Mass—forging memories that will last for years, and a hope for connecting again in the future.  Although it proved a difficult sacrifice for many of the students (many were studying for their Monday classes en route!), it has certainly been an occasion of grace for all involved.
Thank you especially to Youth for Life Berlin for hosting us and to our two generous sponsors who helped lower the cost of the trip by donating the rental cost of 2 large vans!