Four ITI students recently attended the 4th Theology of the Body International Symposium in Fatima, Portugal, from June 13-16th.  The symposium is dedicated to unpacking the teachings from the Wednesday audiences of Blessed John Paul II, and in reaching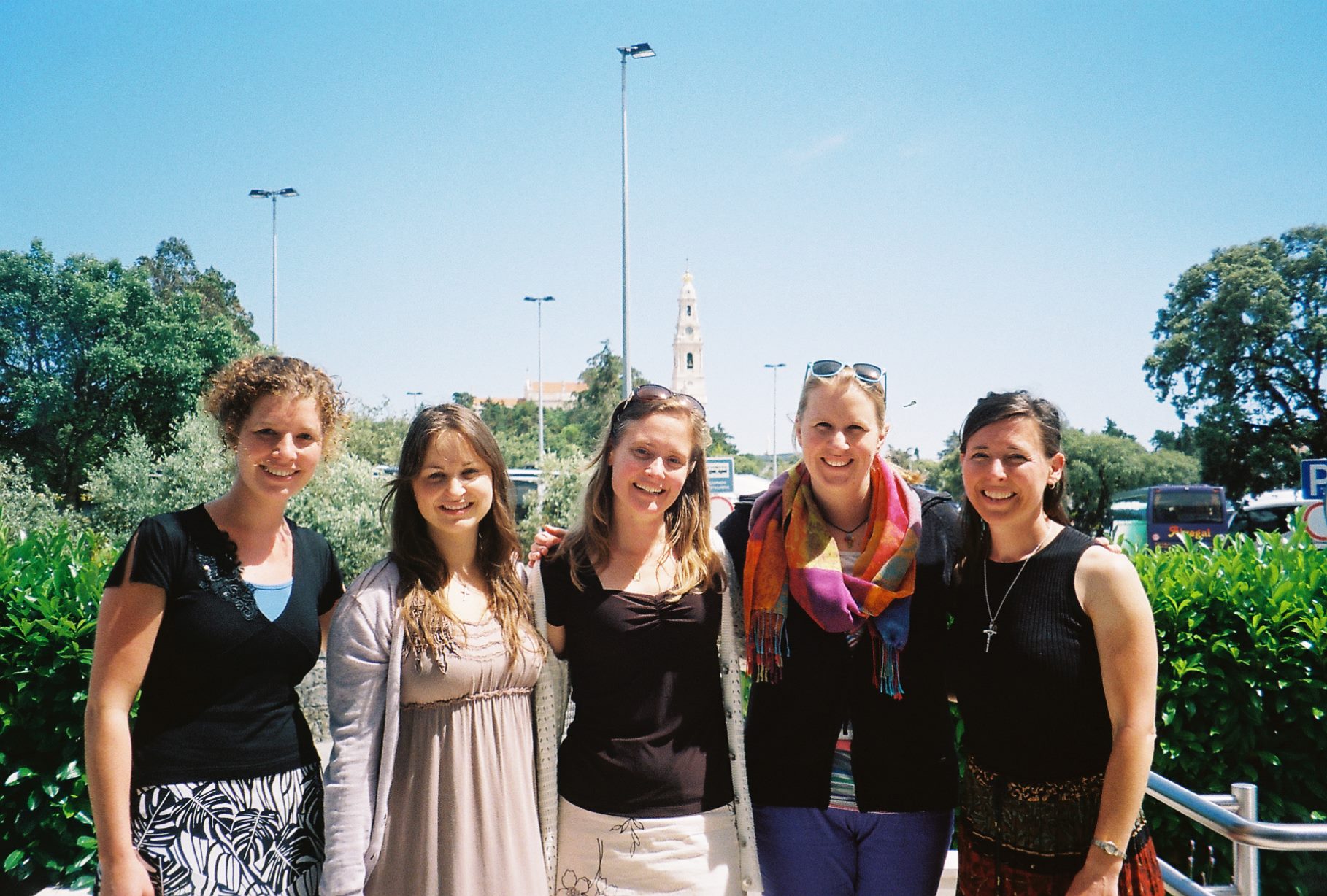 an increasing number of people around the world with its message.  This is fitting, as the ITI has strong roots with John Paul II, his Theology of the Body, and the late pope's desire to strengthen families and call all to a deep holiness.  In addition, the symposium was founded with the help of a few students and staff connected to the ITI when it first began in 2007, in Gaming, Austria–the ITI's "nest" before moving a few years ago to just outside of Vienna–so it is interesting to see a contingent from the ITI still participating!
The conference was a busy few days, full of inspiring talks on the TOB, as well as Mass together every noon as the summit of the day's program.  Participants also had a little time to spend at the apparition site, and to visit the tombs and old homes of Bls. Jacinta and Francisco.  Two of the students were able to spend an extra day in Lisbon afterward, and got to experience the incredibly warm hospitality (and delicious Portuguese fried chicken) of their new Portuguese friends who had been involved in the conference.
Between sessions, at the conference breaks, the students also spent much time behind the ITI table introducing Portugal (and many other new countries) to the ITI's programs of study.  We thus hope to see some new faces in the next few years who trace their first encounter with the ITI to the Symposium in Fatima!
If you are interested in learning more about the Theology of the Body, the recordings of all of the speakers in Fatima will be on their website in a few weeks. For now, many of the recordings of speakers from the last three symposia can be found here.