Muslim Fulani herdsmen kill 12 at church wedding reception.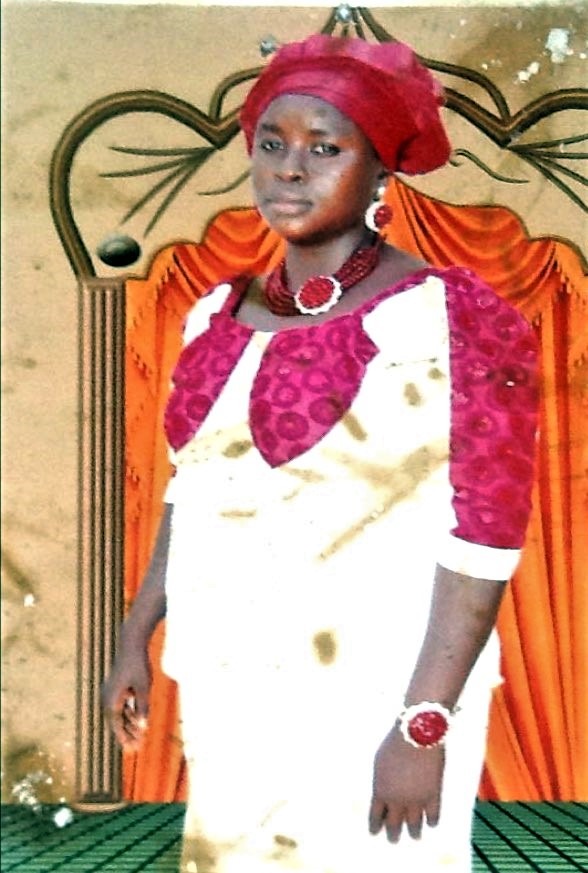 JAGINDI, Nigeria (Morning Star News) – Nigerian Christians this month prayed that national elections would bring leaders who can stop Islamist attacks on them following killings by Boko Haram extremists and Muslim Fulani herdsmen.
In the wake of a Muslim herdsmen attack on a church wedding that killed 12 Christians Kaduna state in December and Boko Haram attacks that left several Christians dead in Adamawa state this month, the Rev. Samson Olasupo Ayokunle, president of the Christian Association of Nigeria (CAN) urged Christians to pray from Feb. 10 to Feb. 22 for free and fair elections and the release of Christian high school student Leah Sharibu and others from Boko Haram kidnappers.
"We are to pray for all Christians contesting for one post or the other for the will of God to be done concerning their ambition, and that the powerful in our nation will not be able to manipulate the election and edge them out," said Ayokunle, also president of the Nigerian Baptist Convention. "We are to pray that the general elections should be free, fair and credible, and without violence or any bloodshed."
Ahead of elections that began on Saturday (Feb. 23), he said Nigeria has been impoverished by visionless leaders, resulting in the suffering of the masses.
"We are to pray…that God should use the process to give the country good and godly leaders at all levels, and that every evil plan against Nigeria be frustrated," he said. "That God should stop all groups behind the killings in Nigeria and their financiers, and that 2019 should be a new dawn for Nigeria."
On Wednesday (Feb. 20), hundreds of Christian women from Jagindi, in Jema'a County in Kaduna State, took to the streets of Jagindi and Godogodo towns to protest the killing of 12 Christians at a wedding reception in the Jagindi suburb of Ungwan Pa Gwandara on Dec. 16. They said that after the slaughter, soldiers and police of the Muslim-controlled government in Kaduna arrested Christian leaders without cause.
"At about 9 p.m., there was a marriage feast that was going here at Ungwan Pa Gwandara. From behind the hill overlooking this village emerged armed Fulani herdsmen who shot indiscriminately at Christians from various churches here at the venue of the feast," Siman Markus, a 42, a parishioner at St. John's Catholic Church in Jagindi, told Morning Star News. "Twelve Christians who are members of various churches were shot dead instantly, while another five Christians were injured."
Yohanna Dauda, 47, a parishioner at St. Andrew's Anglican Church, Jagindi, corroborated the account, saying it was devastating to area Christians. Dauda and Markus said eight Catholics, two Baptists and two Anglicans were killed. Six of those killed were children.
Markus identified the Catholic victims as Samuel Markus, 28; Glory Bala, 12; Chore Garba, 12; Beyan Avong, 12; Kasham Manasseh, 22; Tanania Francis, 25; Murna Irimiya, 38; and Victoria Solomon, 22; Baptists killed were Bathsheba Emmanuel, 35, and Yohanna Filibus, 12; and Anglicans slain were Friday Yohanna, 13, and Oyo Dauda, 10.
Those wounded were Catholics Francis Markus, 25; Boyi Kyau, 45; Akwaru Danladi, 30; Samaila Bala, 17; Veronica Clement, 23; Golon Sam, 20; Ishaku Boyi, 14; Briskila Solomon, 7; Felicia Solomon, 9 months; Kato Kadima, 14; Wawa Kadima, 12; and Judith Samuel, 2; Anglicans Esther Dauda, 50; Charity Samaila, 20; Samaila Garba, 41; and Janet Shadrach, 22; Baptists Precious Emmanuel, 6, and Paul Akore, 17.
Boko Haram Attack
In Adamawa state in Nigeria's northeast, Boko Haram jihadists on Feb. 12 invaded four Christian communities in Madagali County, killing several Christians and displacing many others, sources said.
The attacks on Madagali, Gulak, Magar and Shuwa took place at about 8 p.m. and were the third onslaught on these areas in 10 days, following attacks on Feb. 4 and 11. Officials speculated that they were designed to make residents too fearful to vote.
Ruth Gauje, 32, of Shuwa village, told Morning Star News by phone that he saw a fellow Christian shot dead as she fled.
"I saw a man who I know to be a Christian and a member of the Church of the Brethren in Shuwa, my home town, shot to death," she said. "Also, Bulama, a community leader in Madagali, was shot dead alongside many Christians."
The number of those killed was unknown; in the Feb. 4 attack, three people were reportedly killed, and one civilian and one solider were reportedly killed in the Feb. 11 assault. Local press reported that soldiers killed most of the Boko Haram rebels in the Feb. 12 attack, citing civilian and military sources.
Christians make up 51.3 percent of Nigeria's population, while Muslims living primarily in the north and middle belt account for 45 percent.
Nigeria ranked 12th on Open Doors' 2019 World Watch List of countries where Christians suffer the most persecution.
Both presidential candidates in the national elections are Muslims: Incumbent Muhammadu Buhari of the All Progressives Congress (APC), and Abubakar Atiku of the People's Democratic Party (PDP).
While both candidates were promising to rein in violence, Muslim Fulani herdsmen in the past two weeks attacked Christian communities in Kaduna, Nasarawa, Benue, and Plateau states. Attacked were Kajuru and Jagindi in Kaduna state, Agatu and Gwer in Benue state, Kadarko, Udege, Ugya, and Gadabuke in Nasarawa state, and Barkin Ladi and Riyom in Plateau state.
The United Nations Refugee Agency recently reported said that more than 2.4 million persons have been displaced due to Boko Haram attacks in Nigeria's northern states.
The Rev. Benebo Fubara-Manuel, vice president of the Christian Council of West Africa, also urged peaceful elections.
"Peace is important," he said in a press statement. "If we kill ourselves because of elections, in the end, who are we going to lead?"
If you would like to help persecuted Christians, visit https://morningstarnews.org/resources/aid-agencies/ for a list of organizations that can orient you on how to get involved.  
If you or your organization would like to help enable Morning Star News to continue raising awareness of persecuted Christians worldwide with original-content reporting, please consider collaborating at https://morningstarnews.org/donate/?   
###
© 2019 Morning Star News. Articles/photos may be reprinted with credit to Morning Star News.
Morning Star News is a 501(c)(3) non-profit corporation that relies solely on contributions to offer original news reports of persecuted Christians. By providing reliable news on the suffering church, Morning Star News' mission is to empower those in the free world to help and to encourage persecuted Christians that they are not forgotten or alone. For free subscription, contact [email protected]; to make tax-deductible donations, visit https://morningstarnews.org/donate/? or send check to Morning Star News, 5062 Cortona Way, Meridian, ID 83646, USA.
This work is licensed under a Creative Commons Attribution 3.0 United States License.
Source: morningstarnews.org