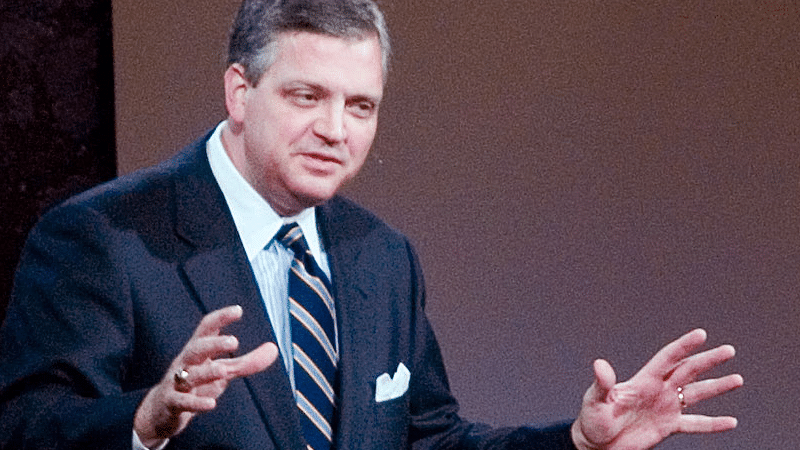 Christian leader Dr Albert Mohler has raised the alarm over an attempt by America's "most influential LGBTQ organization" to shape US Government policy.

Dr Mohler described the demands being made by the Human Rights Campaign (HRC) in its briefing 'Blueprint for Positive Change 2020' as "alarming" and 'a threat to religious liberty'.

The president of one of the country's largest evangelical Bible colleges expressed particular concern about HRC plans to force Christian institutions to comply with "LGBTQ orthodoxy" or face losing government accreditation.
'Sinister'
In an article published on his website, Dr Mohler warned that the HRC briefing unambiguously calls on President-elect Biden to adopt "a legislative agenda" in keeping with "the LGBTQ movement".
The respected theologian criticised the report for seeking to eliminate "gender or sex as a meaningful category" and "remake humanity" in its demand for non-binary passports.
He also challenged the HRC view that the State Department should act to protect the "newly invented sexual liberties" of the LGBT lobby.
However, Dr Mohler said the most "sinister" policy proposal in the report was for Christian educational establishments to "meet the demands of the LGBTQ orthodoxy" or be denied government accreditation and funding.
Coercion
Dr Mohler said: "the Human Rights Campaign is effectively calling for religious colleges and schools to be coerced into the sexual revolution or stripped of accreditation".
He noted that requiring institutions to "get in line" with LGBT ideology would mean them having to abandon biblical authority and standards.
"This is an undisguised attempt to shut down any semblance of a Christian college or university that would possess the audacity to operate from a Christian worldview", said Mohler.
"This comes with chilling specificity and clarity. We dare not miss what is at stake."
Religious identity protected
In a separate development, a U.S. department has ruled that faith-based organisations who require staff to abide by a biblical code of conduct will not be discriminated against when applying for government contracts.
Commenting on the new law, U.S. Secretary of Labor Eugene Scalia said: "Religious organizations should not have to fear that acceptance of a federal contract or subcontract will require them to abandon their religious character or identity".
The Labor's Office of Federal Contract Compliance Programs said the new rule recognised the "essential services" provided by religious organisations, including "feeding the hungry, supporting refugees, and educating our nation's students."
Source: christian.org.uk