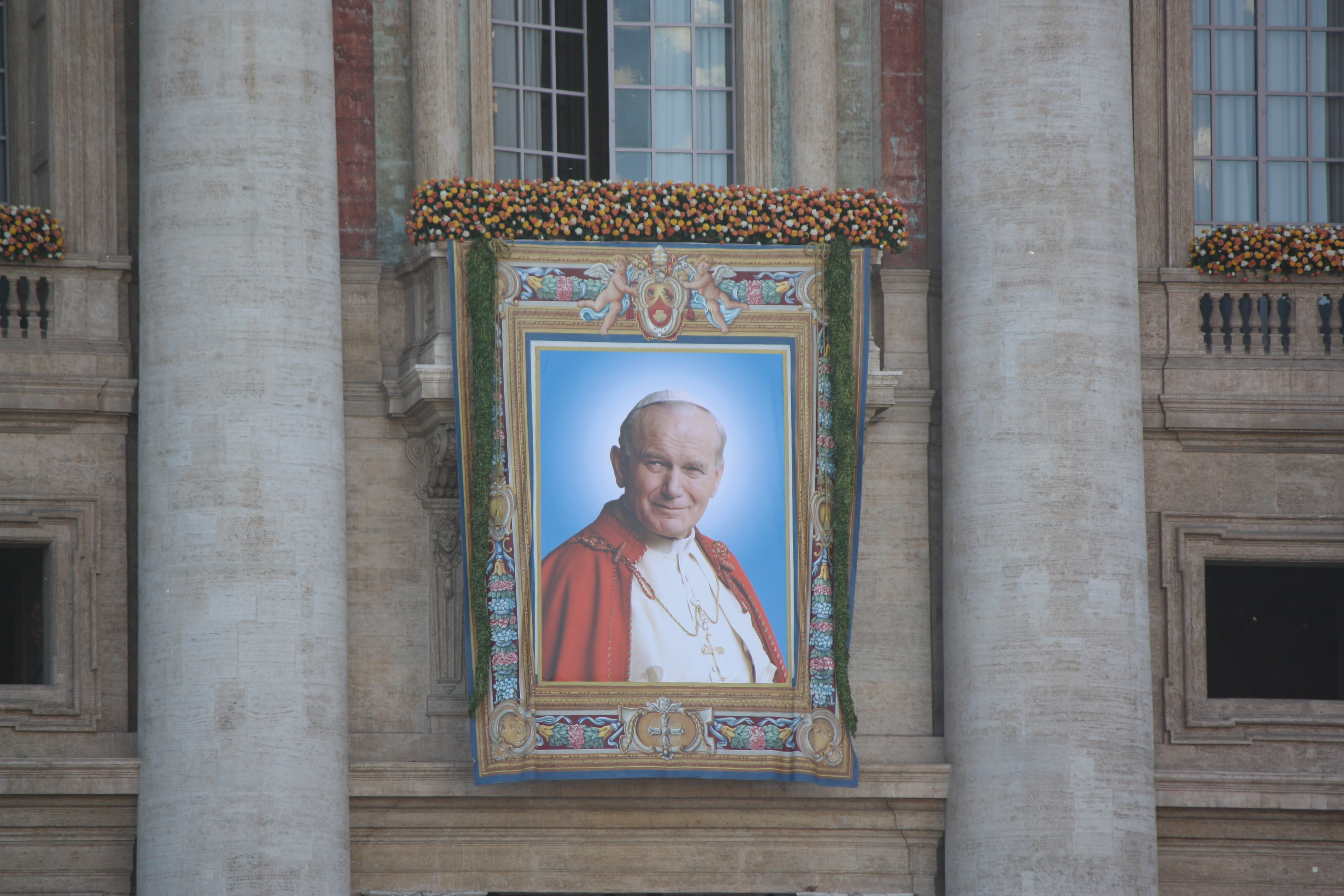 Rome had all the flags flying for the Beatification of John Paul II at the beginning of May.  It was the first thing that struck my eyes as I entered the city.  Each light pole had a banner with John Paul II on it – welcoming all of us.  His image covered the city with posters and I even saw a taxi re-painted with the beatification message!  The posters and banners quoted the last words of our dear Holy Father, "I have searched for you, now you have come to me. I thank you for this." 
Our Beloved Holy Father, John Paul II, had given the initiative to found the International Theological Institute(ITI), so my pilgrimage to this beatification was one of thanksgiving and petition;  in Thanksgiving for the many lives God has touched through this education and in petition for JPII to continue to guide this work.  
The early morning light of May 1 was filled with streams of people all heading toward St. Peters to join those who had spent the night there.  Over 1 million people spilled down the Via della Conciliazione and through side streets.  We were lucky to be in the Via with TV screens to bring the beatification close to us.  We were even able to receive communion even though so far away.  
Even though everyone was tired and uncomfortable, everyone was helping their neighbor – getting water, offering a seat, passing out a Mass booklet or offering an umbrella from the hot sun.  Tireless volunteers went up and down the streets to take care of the crowd.  I am always amazed at how well Rome can handle a crowd with good will.  I love the many small miracles that also happen –like unexpectedly running into people you know and having a joyful reunion.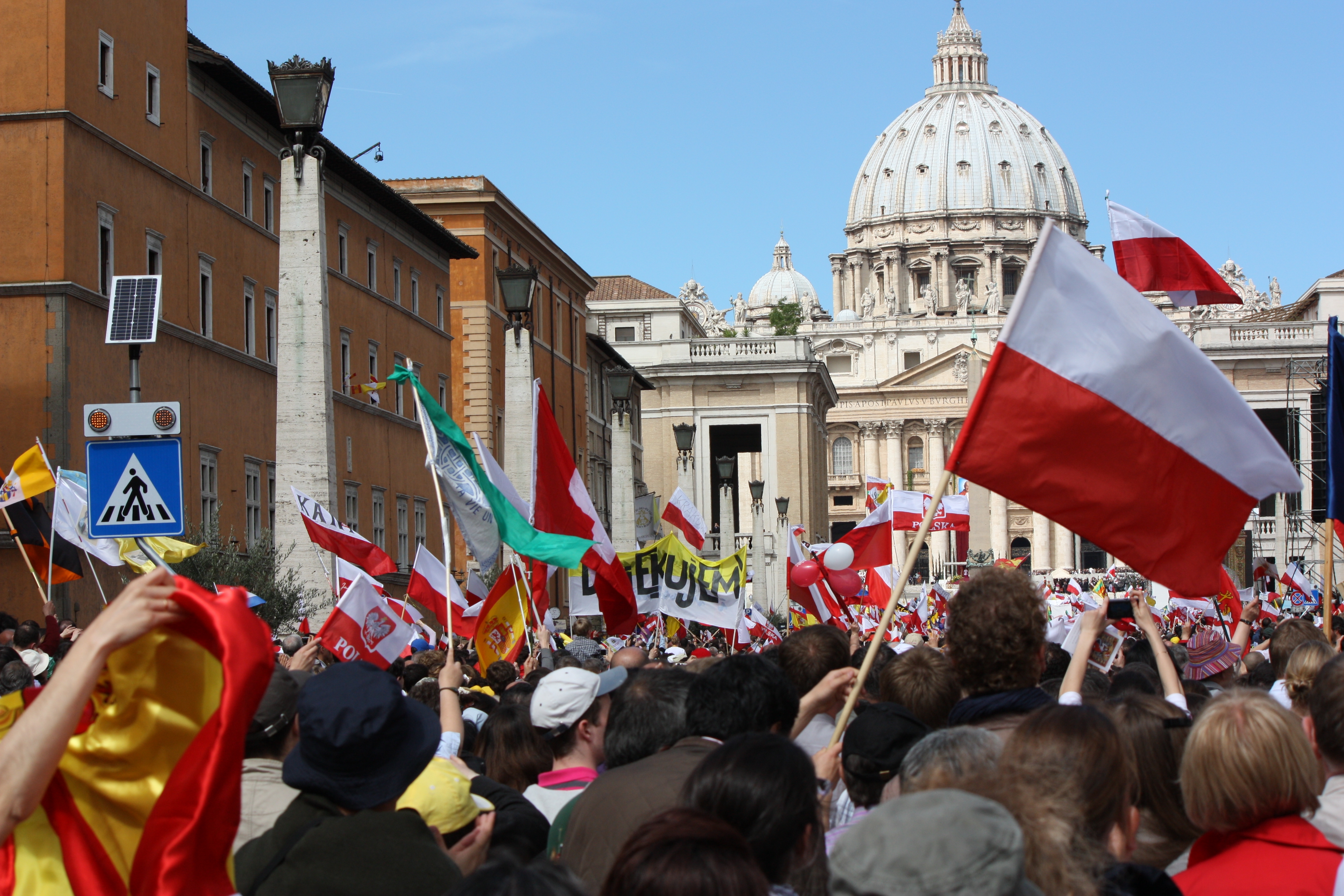 At the declaration that John Paul II was blessed, the air erupted with the sound of cheers, shouts of joy and applause.  Everyone was madly waving their flags and banners.  I looked around and saw a sea of tears of joy.  Then, another miracle, the streets all hushed and it was still as we all prayed to the new Blessed.  His photo now smiled to us from the same window in which he first appeared to the world as the Holy Father.    
I thought about the time he was first presented to the world as the new Holy Father, and that the world had no idea who he was.  He then traveled through the world, "searching" for all of us, and now we were able to come to him and partake of his gifts. 
Blessed John Paul II, we love you! 
Reprinted with permission from www.CatholicBusinessJournal.biz