As a main patron of the ITI and patron of all Catholic universities, as well as the main source of content for study in the STM program, St. Thomas Aquinas holds a high place of honour at the Institute.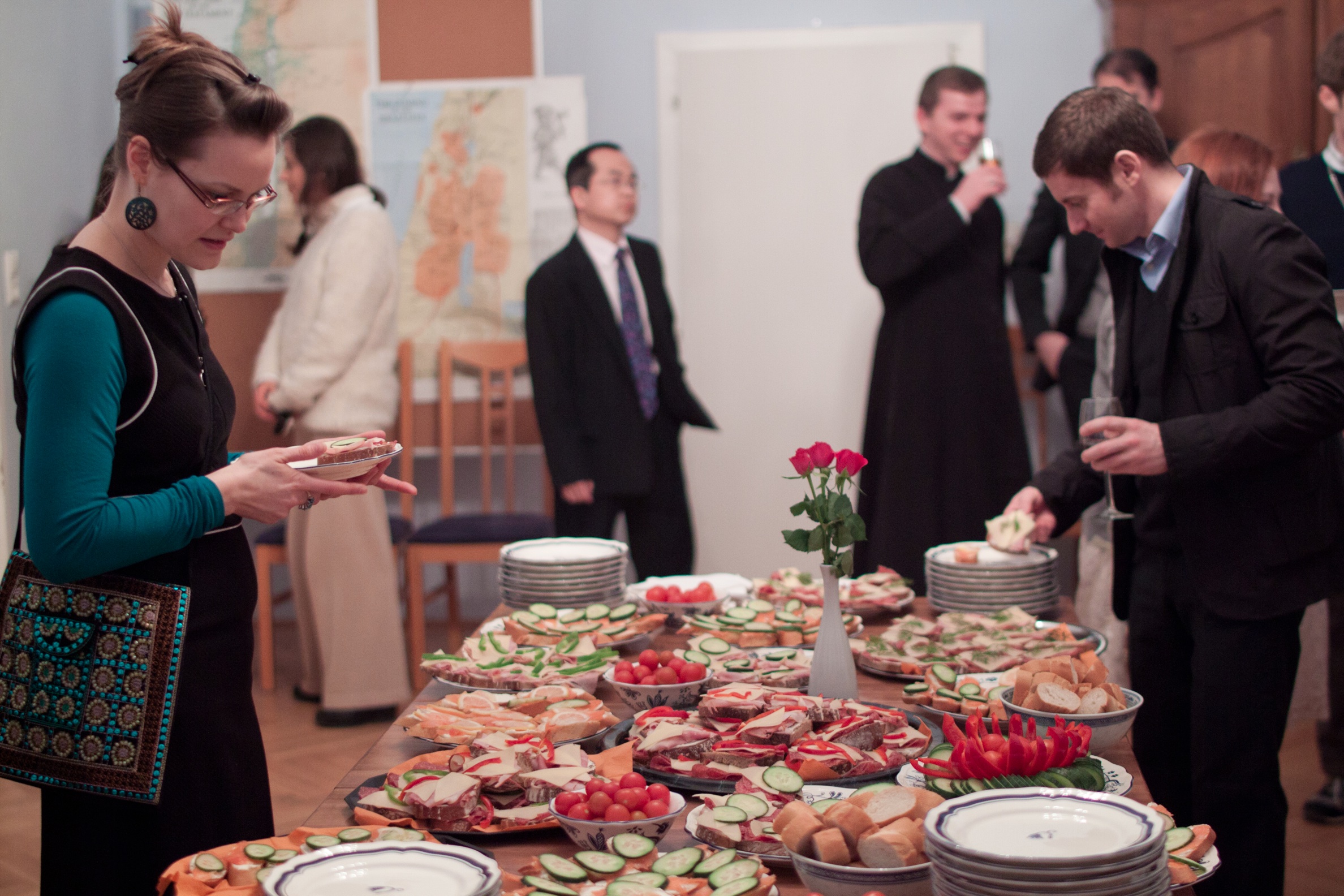 For a number of reasons, it is better suited for the ITI community to celebrate his feast day according to the late liturgical calendar—thus, the students, staff, faculty, and administration gathered together on March 7th to commemorate this great saint, theologian, and doctor of the Church.
Mass in his honour took place earlier on in the day, with choral music sung by ITI students to accent the occasion.  Later on, after the afternoon classes, the ITI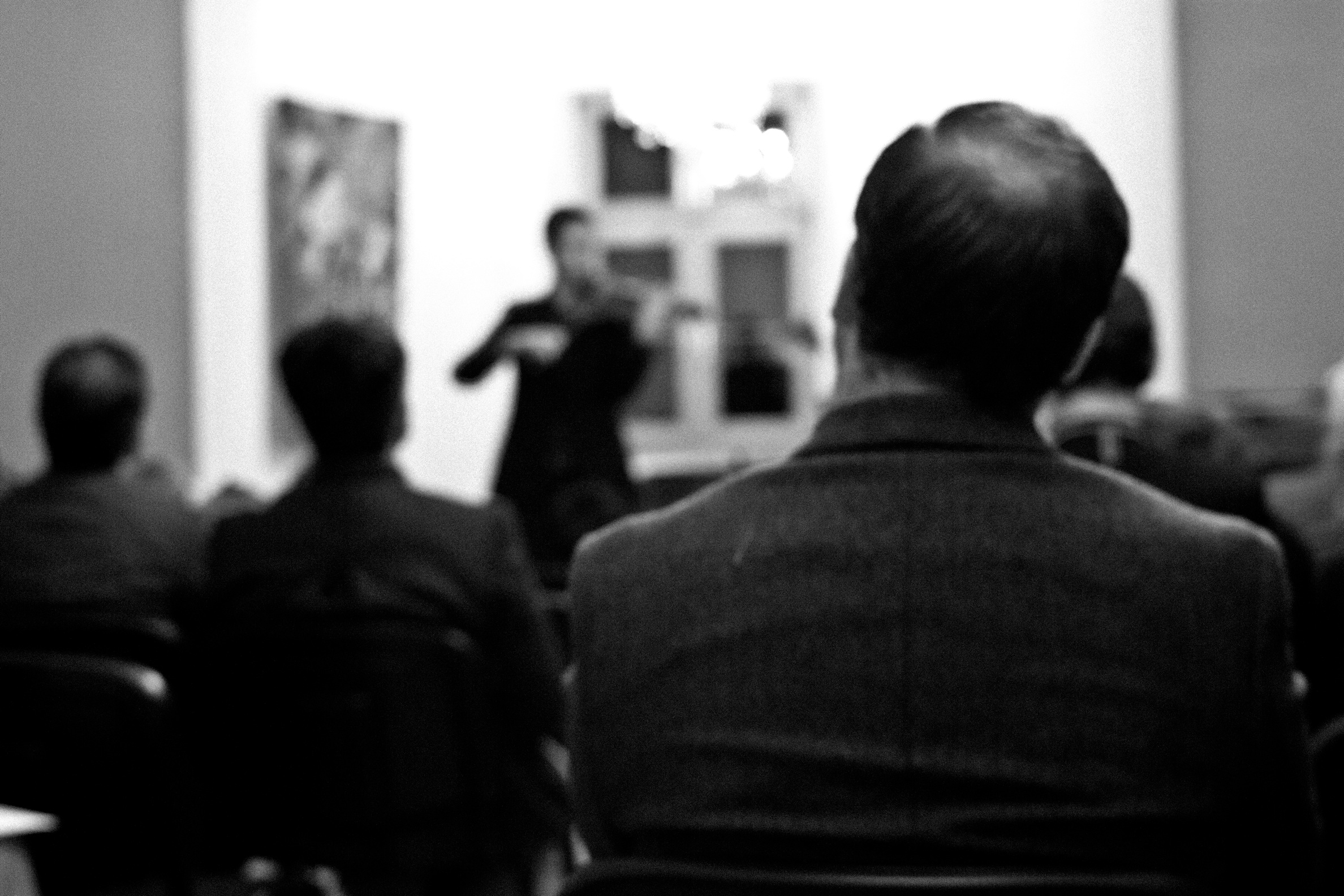 community came together for an agape at the Schloss, followed by a concert in Sts. Cyril & Methodius classroom and lecture hall.
The beautiful performance featured two esteemed Romanian musicians, currently living in Vienna—Tudor Andrei, who has travelled internationally as a violinist, and Aurelia Vișovan, a pianist who recently played in the Philharmonia hall (Großer Saal) in Berlin.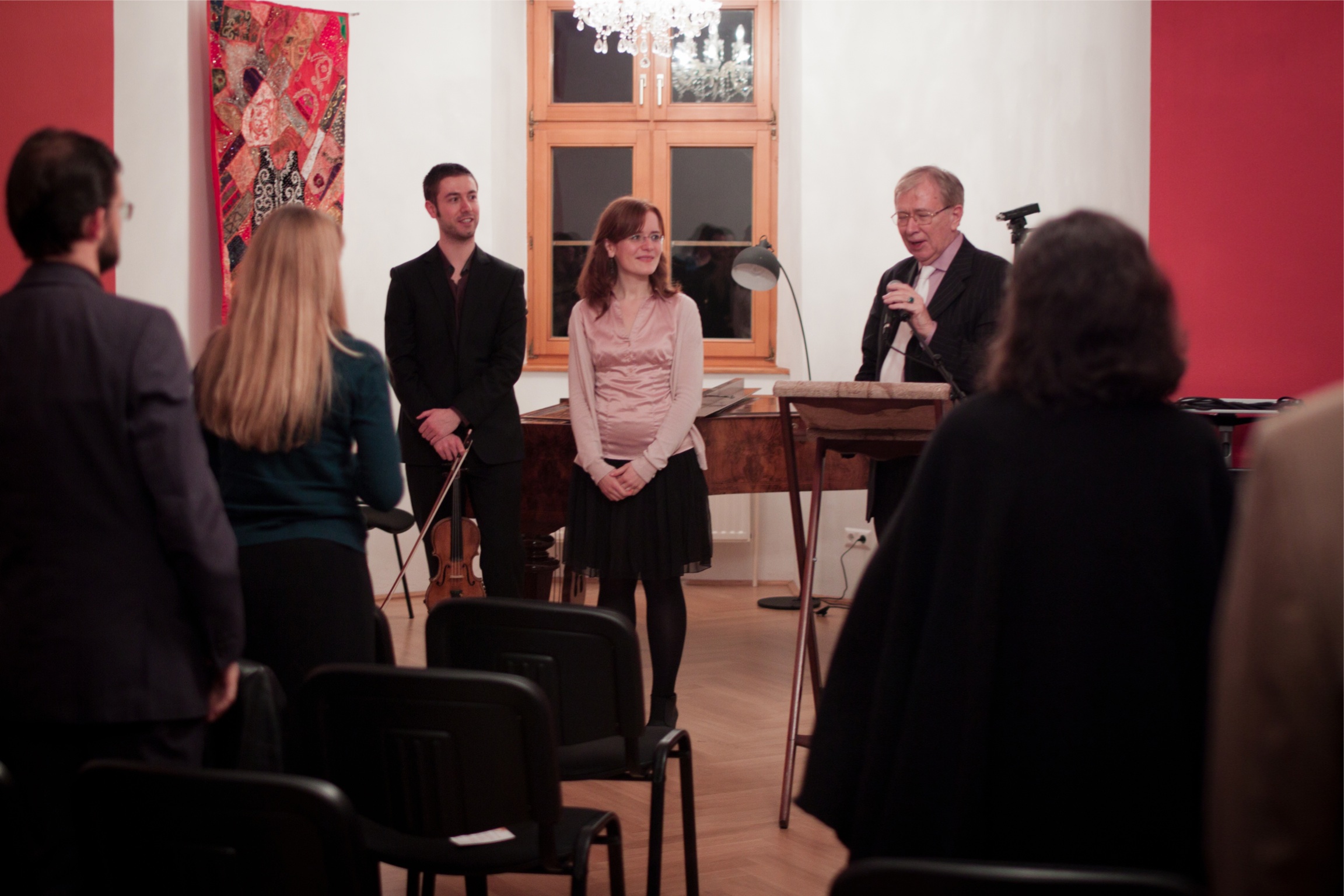 As usual, the occasion was one of joy and celebration, complementing the busy daily life of demanding study at the ITI.
We are so thankful for St. Thomas's gift of intelligence, and for his humble diligence and holiness so many centuries ago, as well as his ongoing companionship and presence with us through the communion of saints—and for the fruit his work is bearing in our studies here at the ITI!  St. Thomas Aquinas, ora pro nobis.