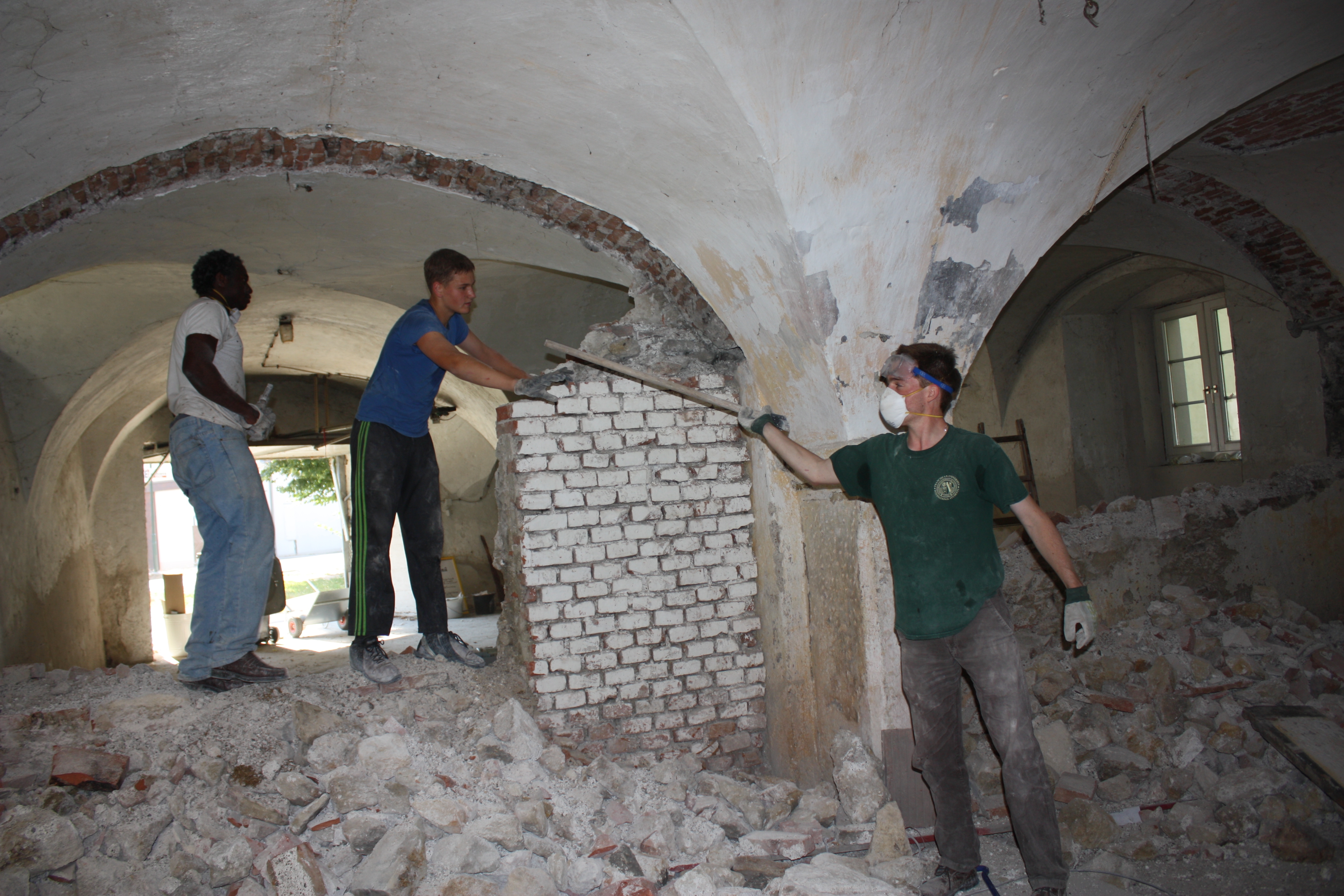 Summer is here, but despite the fact that school is out, there is still plenty to do.  Right now the Phoenix Institute is holding a summer course on campus. 
The Russian Kino renovation has inspired further renovations and walls are currently being knocked down to begin the first phase of the new Byzantine chapel in the Schloss.  Everyone is giving a hand.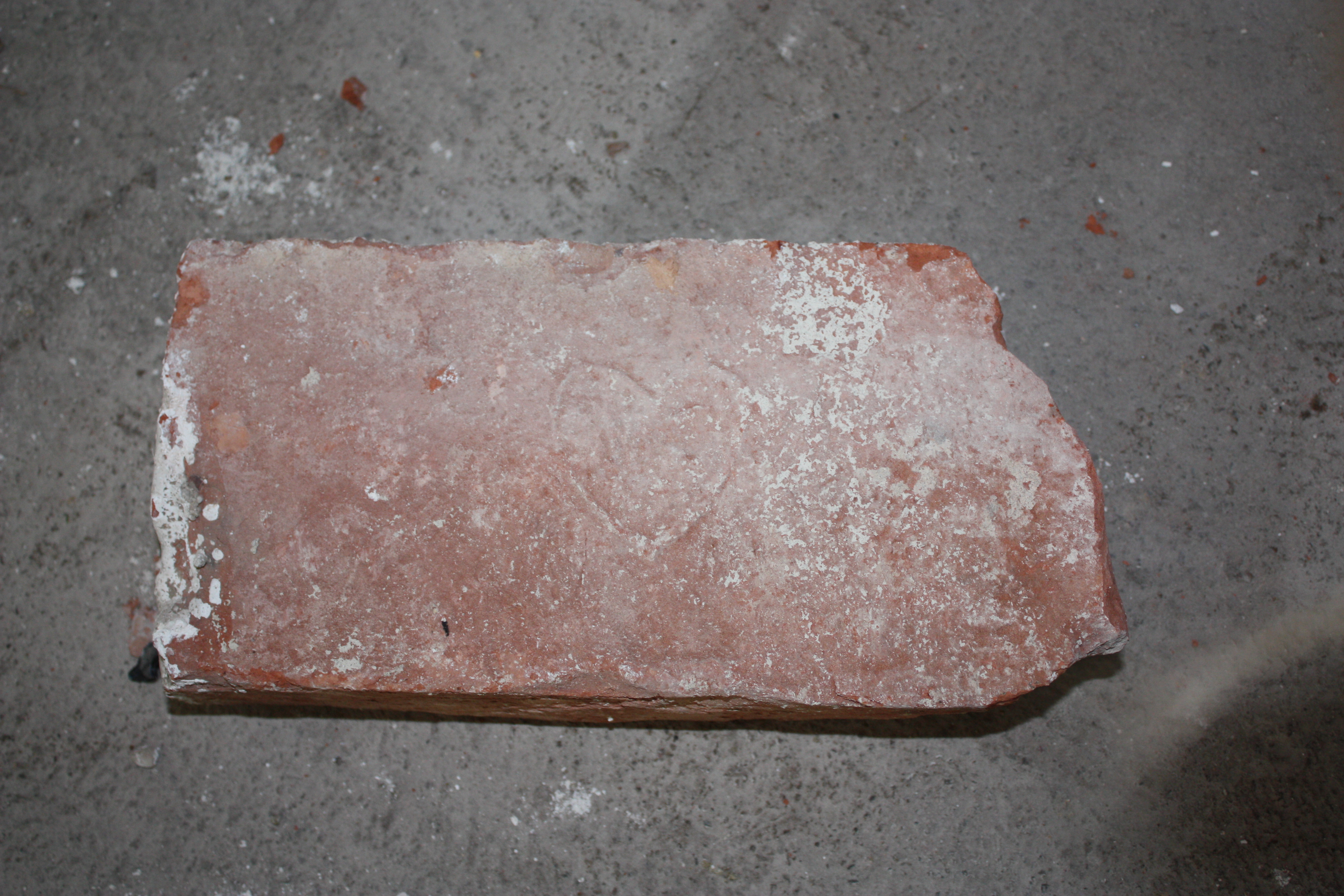 While knocking down some of the walls between the vaulted ceilings and archways, students discovered hearts on some of the bricks!